Business Continuity Management (BCM)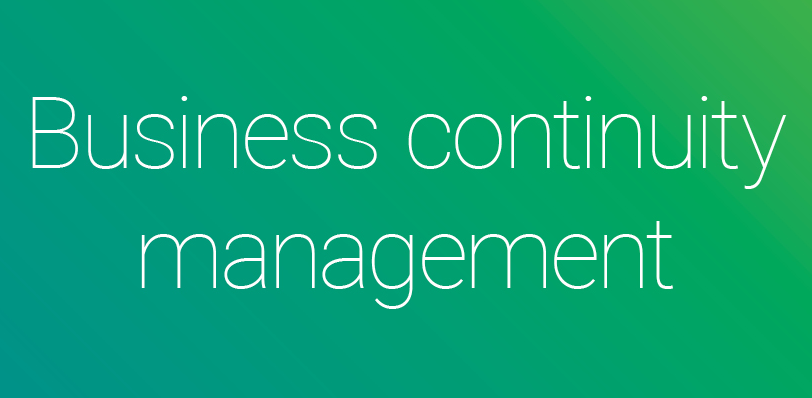 BCM
Advisory
---
Why do you need a business continuity consultancy? Your organisation faces increasingly sophisticated threats coupled with an ever-shrinking tolerance for downtime by customers, suppliers and partners. Simply hoping you'll be able to 'muddle through'an incident and maintain business as usual is a misguided, if not dangerous, strategy. The stark reality is that if you are not fully prepared for a business interruption with a carefully thought out, well-rehearsed recovery plan, you will in all likelihood experience a prolonged period of downtime. In this 24/7 world, being offline puts you at risk of losing customers, orders and – even more damaging – your good name.
Prolab Technologies assists organizations in their business continuity planning as well as in the development of a robust Business Continuity Management System (BCMS), review of their Disaster Recovery systems (DR), and their maturity assessment.
We focus on helping clients to reduce the effects of an incident, and deliver key business services in the aftermath of a disruptive event. Our services include:
Risk analysis, business impact, and requirements analysis
Establish strategy, Procedure, and policy
Designing, building, implementing and testing business continuity procedures including workspace recovery design and sourcing, software selection, plan development, and lifecycle management
Generating awareness, training, and conducting health-checks and reviews
Our support
BCMS development
ISO22301 Certification assistance
Business Continuity Management (BCM) maturity assessment
Disaster recovery management development
Evaluation and selection of DR hosting providers
BCM trainings and BCM audits/reviews
Establishment of a Project Management Office (PMO) for the implementation of BCM or DR initiatives
WHY CHOOSE PROLAB Technologies?
There are various features to think about like our dedication to meet deadline, Low risk delivery model, High technology expertise ,World class team of highly experienced Lead Assessors and Consultants , know-how, ethnicity Compatibility, Modernized Processes, Reporting facilitate you to create prolonging returns for your business through consulting approach.