Cloud
Systems
We have a distinctive aptitude for creating powerful cloud-based solutions fused with creative designs. Prolab renders end-to-end services for brand new cloud ideas or existing applications of any kind.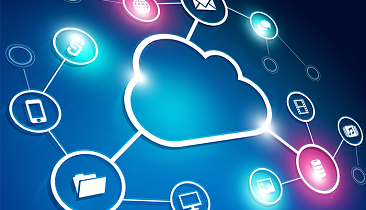 Our Services
Cloud-First Application Development
Using the technology and expertise that fueled our success in the pre-cloud era, our team delivers custom cloud applications that target private, public and hybrid cloud platforms.
Migration to Cloud
We migrate legacy applications to the cloud, providing scalable computing power, and enabling your app to gain access to elastic infrastructure services as your business demands them.
Consolidation & Integration
We enable your company to deliver data without boundaries by connecting applications and data sources across the enterprise ecosystem through cloud-based enterprise middleware solutions.
Cloud Configuration
We customize cloud configuration so that it mirrors the infrastructure needs of your business and results in enhanced scalability, improved information retrieval, and usability of our application.
Computing Models
Software-as-a-Service
We develop custom SaaS applications that share a single, common infrastructure and codebase and are compatible across all devices. We enable access to your app and its functions as a web-based service, allowing you to innovate quickly and scale indefinitely to meet customer demand.
Platform-as-a-Service
We resort to PaaS to deliver custom multi-tenant applications and services which are independent of a specific platform. Prolab leverages the open architecture of PaaS to enable integration with legacy applications and interoperability for those operating in mixed IT environments.
Infrastructure-as-a-Service
Prolab uses IaaS to help new organizations with low hardware capital and rapidly growing businesses with volatile demand fully outsource hardware procurement, enabling operating expenditure, automating dynamic scaling and effectively cutting down infrastructure costs.
WHY CHOOSE PROLAB Technologies?
There are various features to think about like our dedication to meet deadline, Low risk delivery model, High technology expertise ,World class team of highly experienced Lead Assessors and Consultants , know-how, ethnicity Compatibility, Modernized Processes, Reporting facilitate you to create prolonging returns for your business through consulting approach.