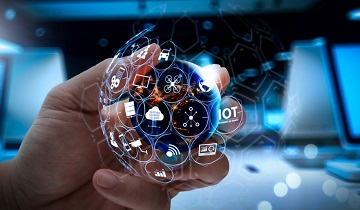 Internet of Things
(IoT) Training
---
Moving towards the world of tens of billions connected to devices, this will result in transformed businesses. IoT requires the development of new competencies for all employees. With PROLAB Technologies curriculum you will learn how to manage huge data, develop, implement, build IoT devices and apps, and create IoT solution.
In this Certified Internet of Things (IoT) Practitioner course, students will learn general strategies for planning, designing, developing, implementing, and maintaining an IoT system through various case studies and by assembling and configuring an IoT device to work in a sensor network.
Target audience
The target group of the IoT Qualification:
IT managers
Supervisors
IT professionals
IT operations practitioners
IT development practitioners
Key Learning Objectives
Plan an IoT implementation.
Construct and program an IoT device.
Communicate with an IoT device using wired and wireless connections.
Process sensor input and control an actuator on an IoT device.
Manage security, privacy, and safety risks on IoT projects.
Manage an IoT prototyping and development project throughout the development lifecycle.
WHY CHOOSE PROLAB Technologies?
There are various features to think about like our dedication to meet deadline, Low risk delivery model, High technology expertise ,World class team of highly experienced Lead Assessors and Consultants , know-how, ethnicity Compatibility, Modernized Processes, Reporting facilitate you to create prolonging returns for your business through consulting approach.