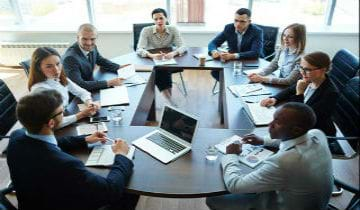 CMMI
Consulting
---
Prolab Technologies is a CMMI Institute Partner, recognized for providing CMMI Consulting and Training for Software Development, Production Support and Maintenance, testing lifecycle projects. https://cmmiinstitute.com/partners/directory/prolab-technologies
Capability Maturity Model Integration (CMMI) is a process level improvement training and appraisal program. Administered by the CMMI Institute, a subsidiary of ISACA, it was developed at Carnegie Mellon University (CMU). CMMI originated in software engineering but has been highly generalized over the years to embrace other areas of interest, such as the development of hardware products, the delivery of all kinds of services, and the acquisition of products and services. The word "software" does not appear in definitions of CMMI. This generalization of improvement concepts makes CMMI extremely abstract.
CMMI Maturity Levels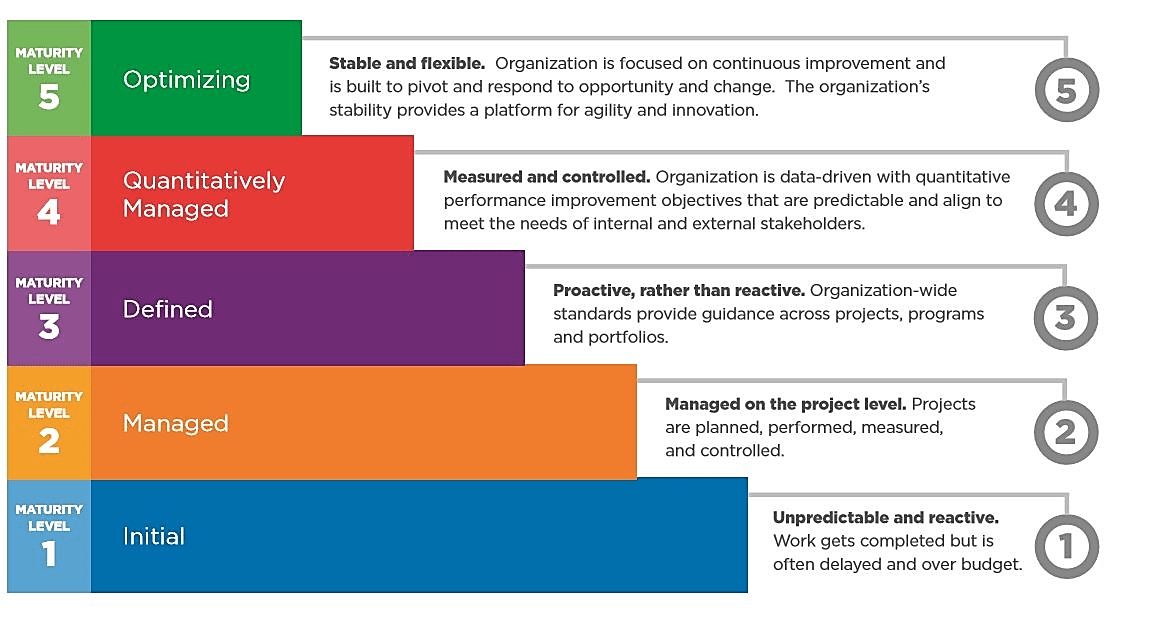 CMMI addresses three areas of interest:
Product and service development — CMMI for Development (CMMI-DEV)
Service establishment, management, — CMMI for Services (CMMI-SVC), and
Product and service acquisition — CMMI for Acquisition (CMMI-ACQ).
Process of
maturity
Starts with working poorly controlled processes.
Gradually these haphazard processes are planned, controlled, monitored, documented and performed into a coherent project.
Each process is defined with its characteristics and comprehended as parts of a whole with a clear demarcation of procedures, tools and standards at the organization level.
Quantitative techniques and statistics are exploited to control and monitor processes.
Process performances are assiduously enhanced through incremental and transforming technology.
Advan
tage
More effective error detection and management of change saves costs on remediation and re-work. Drastic reduction also takes place in schedule variability.
Adopting CMMI is an aspect of self-improvement which makes them more competitive leading to more visibility, better performances and improved profit margins.
WHY CHOOSE PROLAB Technologies?
There are various features to think about like our dedication to meet deadline, Low risk delivery model, High technology expertise ,World class team of highly experienced Lead Assessors and Consultants , know-how, ethnicity Compatibility, Modernized Processes, Reporting facilitate you to create prolonging returns for your business through consulting approach.